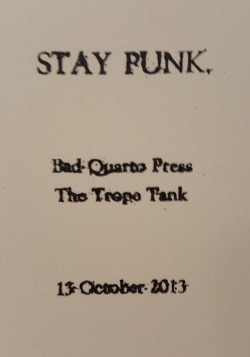 Bad Quarto
http://badquar.to
An extremely small press publishing experimental and poetic work in non-traditional formats, from cards and bookmarks to computational book art systems: Many things that others don't find fit to print.
Proprietor: Nick Montfort · New York & Boston ·
c.mkcin@mkcin

om
The printing/production of Bad Quarto book objects and other literary matter is done using various systems and equipment, including:
An Adana Eight-Five platen press, first made 1953, from c. 1975
The Espresso Book Machines of the Harvard Book Store & the MIT Press Bookstore
Epson & Commodore dot-matrix printers
Standard consumer laser printers
Flat panel displays connected to Raspberry Pi Zero computers
The World Wide Web hypertext system from c. 1990
---
Sliders
Nick Montfort, 2017
40 pp. print-on-demand book of poetry from the MIT Press Bookstore Espresso Book Machine.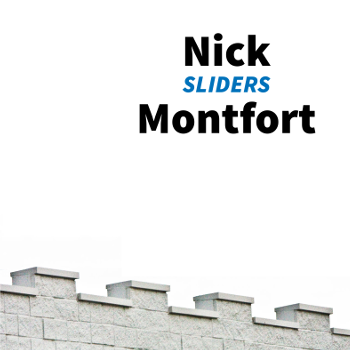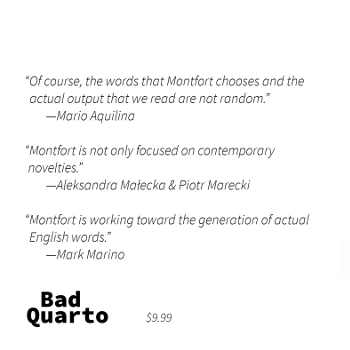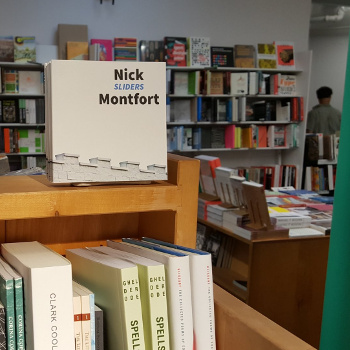 $9.99. Currently only available at the MIT Press Bookstore, 301 Massachusetts Ave, Cambridge, MA.
---
Autofolio Babel
Nick Montfort, 2017
Unique book object: Standard/reused computer hardware, free software OS and custom free software program.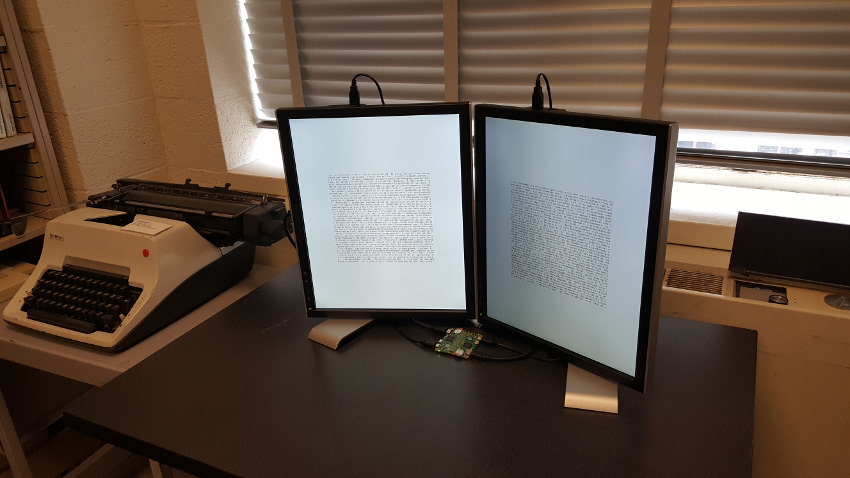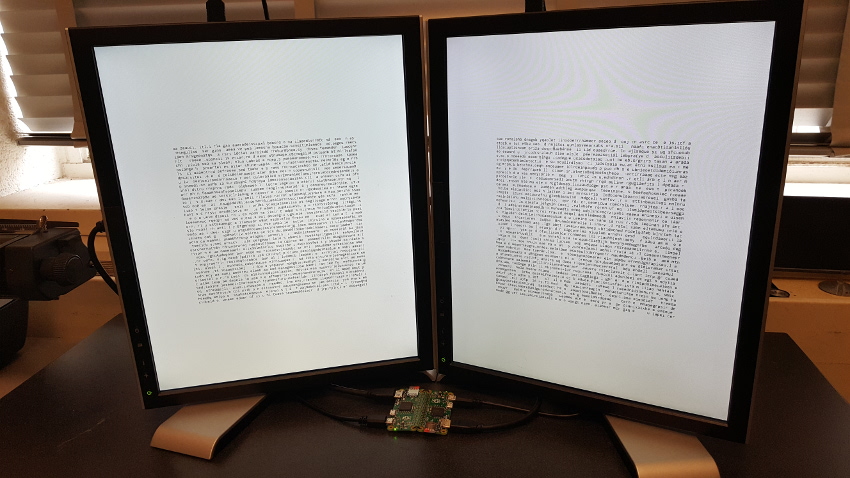 ---
Taper
Spring 2017–
Web-based literary journal for short, computational work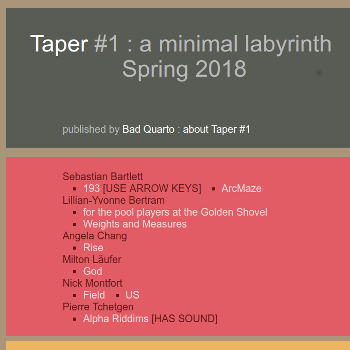 Taper
is a collectively-edited Web journal that hosts short computationall poems and other literary work, composed under the strictures of poetic compression and using practices of sizecoding. The journal is to be published twice yearly, with
the first issue
published in Spring 2018.
---