Theft of Color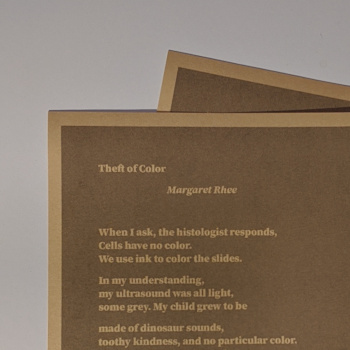 Margaret Rhee, 2015, 2020
4" × 6" card.
Theft of Color is a poem laser printed as knockout text on a brown card.
Margaret Rhee is a feminist experimental poet, new media artist, and scholar. She is assistant professor at SUNY Buffalo in the Department of Media Study. Her most recent book of poetry is Love, Robot (2017, The Operating System).
Edition of 50, published September 2020.
$1. (Also offered in exchange for poetic printed matter.)